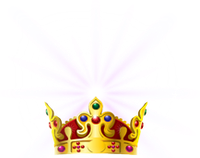 IN TODAY'S BREAKING NEW'S THERE'S A NEW PHENOMENON TAKING THE NATION BY STORM. WHAT IS THIS PHENOMENON? WELL IT'S CALLED KINGDOM RESOURCE AND IT'S THE NUMBER 1 ONLINE CHRISTIAN BUSINESS AND TALENT DIRECTORY! 
FOR AS LITTLE AS $10 PER MONTH YOU CAN ADVERTISE YOUR BUSINESS OR TALENT FOR THE WORLD TO SEE! KINGDOM RESOURCE HAS A VARIETY OF PLANS TO FIT EVERY BUDGET AS WELL AS A FREE PLAN TO GET YOU STARTED. 
FOR THE NEXT 10 DAYS KINGDOM RESOURCE IS GIVING AWAY 30 DAYS OF FREE ADVERTISEMENT TO THE FIRST 300 SUBSCRIBERS WHO REGISTER FOR ANY OF THEIR PAYMENT PLANS. TO REGISTER PLEASE GO TO: MYKINGDOMRESOURCE.COM 
AT KINGDOM RESOURCE THEIR TEAM IS VERY PASSIONATE ABOUT FAIR BUSINESS PRACTICES AND CONSUMER SATISFACTION, THEY BELIEVE THAT ALL BUSINESS DEALINGS SHOULD BE TRANSPARENT, INTEGRAL, AND FAIR. 
SO WHETHER YOU'RE LOOKING TO ADVERTISE, YOUR BUSINESS, A BOOK, OR YOUR CHURCH MINISTRY, 
REMEMBER… 
"EVERYTHING YOU NEED IS IN THE KINGDOM"